FINANCING PROGRAMS
We understand that unexpected home repairs can be costly. We are pleased to be able to offer our customers a number of financing options. Our fast and simple process allows you to secure financing from the comfort of your home. Our dedicated team will discuss the options available and will help you find the best possible solution. With competitive rates and an almost instant approval process, you will be able to begin your project quickly and efficiently.
We act in the best interest of our clients. For this reason, we have partnered with Synchrony to make it possible for you to benefit from your ideal financing program. We offer an 18-month financing plan with zero interest! Need to know more about our financing services? Call us for a consultation.
Roofing is about more than just shingles. Maybe you are interested in a skylight? Do you need proper ventilation installed? Our roofers at Switala's Construction offer installation, repair, maintenance and inspection services for all types of roofs. We also provide siding installations with choices ranging from vinyl to wood shake. Gutters are available to specifically match your siding choice. We work with several leading manufacturers to find the windows and doors to add the finishing touch to your home or business.
As a family owned and operated company, we have been serving Buffalo, NY and surrounding areas for over 32 years. We are dedicated to making sure your residential and commercial needs are met. With customer satisfaction as our top priority, we guarantee quality work every time. We offer special pricing for non-profit organizations. We do not do any subcontracting. For all of your home improvement needs, contact us at Switala's Construction today!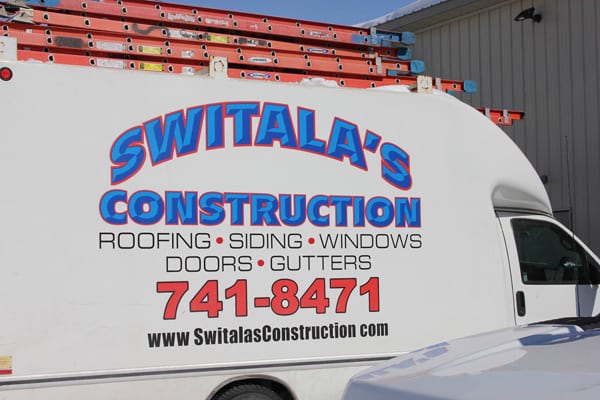 Our Installers Make the Difference
At Switala's Construction, we have about 30 qualified installers; each of them specializing in their own field. Many of them have been with us for more than a decade. They are highly trained to maintain perfection on every project site. We stand firmly behind each and every one of our jobs. We do not do any subcontracting. Each of our installers is a company employee.
About Us
Bill Switala & Jim Martin
Since establishment in 1987, Switala's Construction has been run by hardworking family members. Bill and his nephew Jim have nurtured Switala's Construction into the strong, reputable and dependable company that it is today. Their work ethic revolves around loyalty and exceptional customer satisfaction throughout Western New York. Bill and Jim look forward to working together with you in fulfilling your project needs.